Hands-free phone ban for drivers 'should be considered'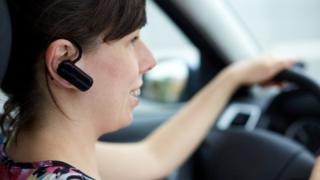 Drivers could be banned from using hands-free mobile phones, a group of MPs has suggested.
Current laws give the "misleading impression" that hands-free options are safe, they warned.
While it has been illegal to use a handheld phone at the wheel since 2003, using a hands-free device creates "the same risks of collision", the Commons Transport Select Committee said.
The government said that, where legal, drivers must always use phones safely.
An expert told the committee that taking a hands-free phone call caused "essentially the same" amount of distraction as being at the legal limit for alcohol blood level in England and Wales.
A public consultation on the proposal should be published by the end of 2019, the cross-party group said in a report.
Any change would not apply in Northern Ireland, where road safety policy and legislation is a devolved issue.
'Lifetime of suffering'
Joshua Harris, of road safety charity Brake, said research showed using a hands-free phone "can impair a driver in the same way as a hand-held device and so it makes sense that the law treats these acts equally".
"One moment's distraction from a phone can cause a lifetime of suffering so our advice to drivers is simple – when you're driving, make sure your phone is on silent and placed out of sight and out of reach," he said.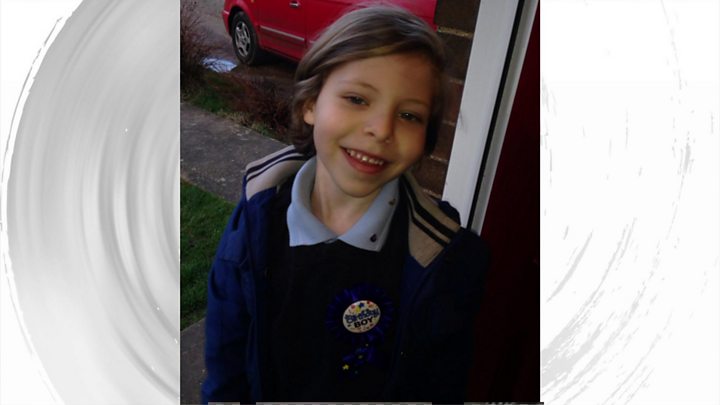 There were 773 casualties on Britain's roads in 2017, including 43 deaths and 135 serious injuries, in crashes where a driver using any kind of mobile was a contributory factor, the committee said in a report.
Alice Husband spoke to the Victoria Derbyshire programme about the death of her son, Seth.
The seven-year-old was killed in 2014 by a driver using her hands-free phone. Because the woman was not breaking the law she was charged with the lesser offence of careless driving and fined.
Ms Husband said: "He went to post a letter at the post-box opposite our house. On his return he was hit by a car and sustained injuries which led to him dying two weeks later.
"I feel at the time the research wasn't there for us to understand the distraction of using a phone hands-free.
"By the time of the inquest the research had come out. People need to recognise this and change the way they behave. At the time [of the accident] most of us thought hands-free was acceptable."
---
Phones behind the wheel: The law
Using a hand-held mobile phone or sat-nav while driving is illegal
Any hands-free devices should be fully set up before you drive
Police still have the power to stop you if they think you have been distracted
The law still applies if you have stopped in traffic or are queuing at lights
You could get penalty points, a fine and/or a driving ban if you break the law
Source: UK government – read more here.
---
While the number of people killed or seriously injured in such incidents has increased since 2011, the rate of enforcement regarding phone use has fallen by more than two-thirds over the same period, the report added.
The MPs urged the government to consider whether penalties should be increased further "to better reflect the serious risks created by drivers committing this offence".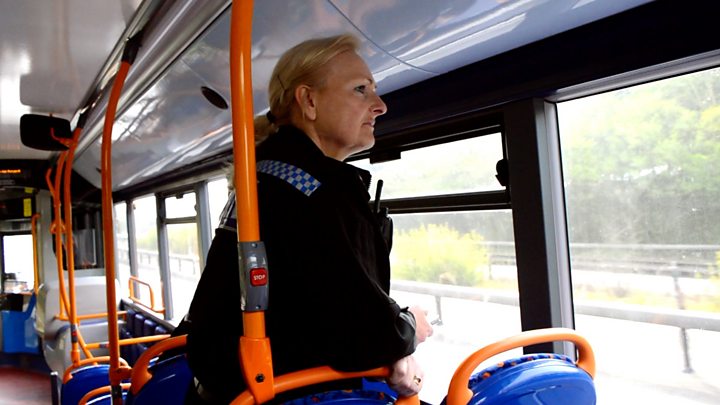 Labour MP Lilian Greenwood, who chairs the committee, said "any use of a phone distracts from a driver's ability to pay full attention" to the road.